With Malaysia's blazing weather, most of us would rather wear clothes that are comfortable first rather than fashionable. We often keep wearing the same clothes for years even after the colour has faded and the fabric starts to fail to hold on together − all in the name of comfort because worn out clothes are typically deemed comfier.
But we all know that is not true. Is it our laziness or we are just apathetic towards our everyday look? We are about to find out. Here are 8 things Malaysian men are guilty of their wardrobe:
1. WEAR JERSEY EVEN WHEN YOU ARE NOT PLAYING SPORTS
You do not have to support the sports team by wearing their jerseys five times a week. We are sure your friends and family would love to see you in something else too.
2. STILL WEAR FLIP-FLOPS EVEN AFTER ITS OUTSOLE IS ALL WORN OUT
Walking in a flip-flop with no tread is dangerous, especially on rainy days.
3. WEAR SWEATPANTS AS IF THEY ARE JEANS
While jeans are a great pair with all sorts of tops, be it sweaters, shirts, polos, t-shirts, or even blazers, those who think sweatpants can replace jeans in every situation need to get their reality check.
4. SAME BAG FOR EVERY OCCASION
While you think it is convenient to have everything in one bag, it is actually more convenient to have different bags for different purposes so that you can always travel light with only the things you need.
You do not have to pack your bag every single day just to fit the activity of the day too.
5. ONLY HAVE ONE FREAKING CAP IN THE WHOLE WARDROBE!!!
You have 982,734 pieces of clothes but there is only one cap? How is that justice to your head?
6. WHEN THE CLOTHES ARE TORN, THEY BECOME CLOTHES AT HOME
Especially those "I LOVE KL", Langkawi, Pulau Pangkor souvenir t-shirts you wore since you were a kid. They have become your pyjamas now, eh?
7. LEAVE THE HOUSE WEARING HOUSE CLOTHES BECAUSE TOO LAZY TO CHANGE
At least moms and sisters would change before coming out to pasar malam. Men in the family? Too lazy…
8. Not throwing away worn out clothes because of how comfortable they are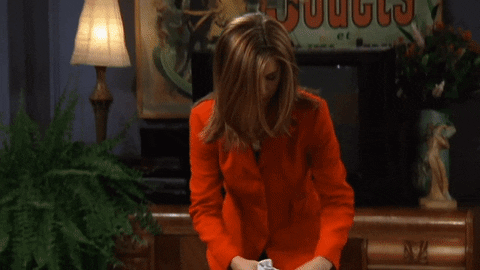 Even if it is an embarrassing cartoon character or questionable statement tee, you still wear it at home. Let's just hope no guests will not see you in it.
We know many Malaysian men do their bare minimum to look great. Which is why camel active is here to simplify fashion for you in their 2019 spring/summer menswear collection. Let the photos speak:
With Malaysia's hot weather, this simple look with a beige polo top, matching colour canvas sack bag where its blue compartment is detachable, and simple Bermuda pants, could be your everyday look without compromising comfort or fashion.
camel active Denim Collection typifies a young, confident, modern man who is vigorous in urban outdoor activities. Here are more looks to feed your eyes:
Every look lets out a young, clean, and active vibe. Notice how the different shoes and bags complement with the overall looks. It is the little change in every day's dressing that brings out a new you.
For the travellers, here are two #OOTD looks that will you make the sleekiest tourist.
This olive colour windbreaker jacket worn here can be transformed into a backpack too:
Take control of your personal impression and be the most presentable self in camel active's comfortable authentic cotton wear. These photos are taken in Chin Woo Stadium and Cheras Velodrome, Kuala Lumpur, and it is to showcase how the clothes can blend into Malaysia's climate and style seamlessly.
You can view camel active's full collection for this season here.
What do you like the most about camel active's collection? Let us know in the comments below.