Genting Highlands has been running for 54 years and it has been a staple getaway location with many of us even grew up going to it almost every year.
After its outdoor theme park closed in 2013 and followed by its indoor in 2017, we have been longing for the thrill rides and indoor wonderland ever since. Remember how conceptual and spectacular First World Indoor Theme Park was?
Well, good news, peeps. Genting's indoor theme park is finally open. It promises good old fun at very least if not better!
FeedMe Malaysia was invited to take a look at the new theme park and the first thing to notice is how dazzling the place is. Every direction you look at is an insta-worthy shot.
The new 400,000 square feet indoor amusement park has 15 of the old rides to feed your nostalgia and seven new cutting-edge rides that will put you in a daze. Calling it Skytropolis Funland, the RM300 million revamping project materialized in just one and a half year.
The theme park is divided into three categories: Child, Family and Thrill. The little kids have their own bumper cars "Boo Boo Bump", incredibly stunning double-decker carousel with pastiche elephants, lions and horses in "Ride 'Em Round", "Loop De Loop" where kids get rotated frantically around an illuminated wrought-iron Genting Tower to shrieks of joy − and among other rides.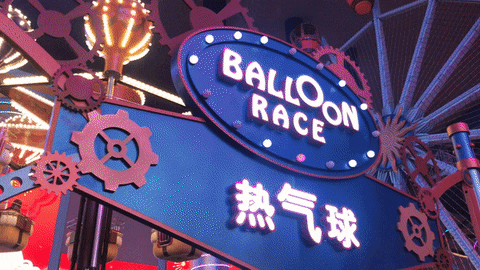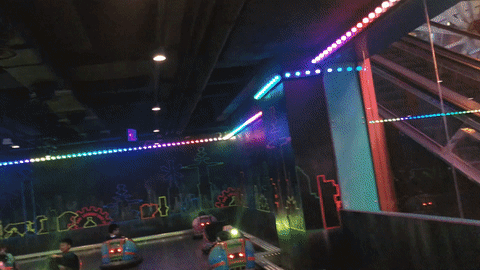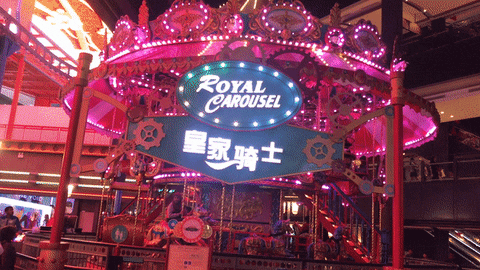 Nice! Now we don't have to feel bad for bullying kids in bumper cars.
And the carousel is pretty romantic too. 
For the thrill rides, we have "Sky Tower" − the good-old fashion ride that defined terror back in the old days. It has two towers and it will bring you up to the top at a leisure pace before dropping you at full speed. For those who love to be spun and swung, "Disco!" swirl riders around a disco ball on a rollercoaster track, "Spin Crazy" loop 360 degrees in the air around a central axis up in the air and down, "Power Surge" bring riders fly high round and round and upside down. And there are many more rides that will give you bouts of super adrenaline rush.
Yes, the adults have bumper cars too and it is called "Bumper Boss".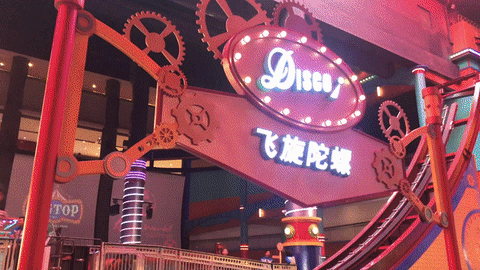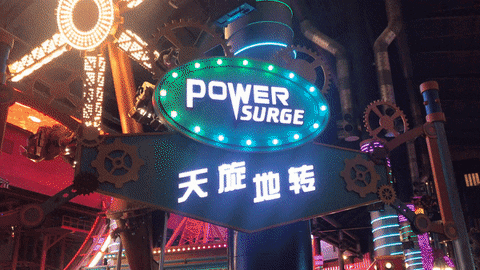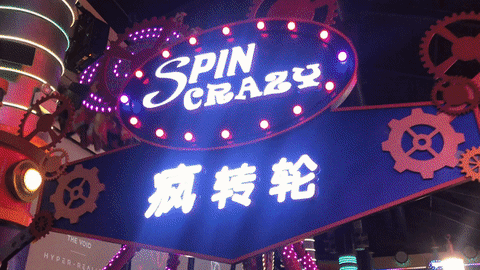 There is also "Eagle Landing Zipline" where it stretches 200-metre across the theme park − the longest in a shopping mall in Malaysia. Riders will get to glide above Skytropolis Funland and feel the breeze from the speed. We recommend that you keep your eyes open while you are at it.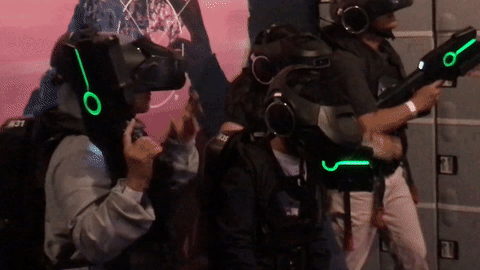 The highlight of the Skytropolis Funland is its hyperrealistic VR game called "The Void". As the name entails, players get to step into a dimension. Yet, their movement in the gameplay is incredibly responsive and realistic. No cords are holding the players back which means they can walk wherever they want as seen in the game footage. Players will be carrying a blaster and wearing a shot-responsive vest. The VR space is built for each individual game and you will feel the breeze and the heat depending on the scenario.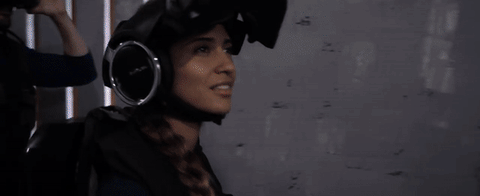 FeedMe Malaysia got to experience the phenomenal VR experience in Star Wars: Secrets of the Empire, Ralph Breaks VR, Ghostbusters and its own original spooky experience: Nicodemus: Demon of Evanishment. The best part for us is the Star Wars game as we get to be rebels tasked to steal from Darth Vader!
Imagine yourself shooting at Darth Vader for a second… Ghostbusters is not bad too, we get to shoot at Stay Puft Marshmallow Man.
Don't just take our words for it, take a look at Skytropolis Funland yourself in the video we made here.
What are your thoughts on this new Genting's indoor theme park? Share with us in the comments below. 
Do not forget to share this article with your friends and family to start planning your trip there!