It's October, the spooky month, and here's a story that will send shivers down your spines.
(This is not for the faint-hearted. Viewer discretion is advised!)
Last Wednesday (Oct 3), Malaysian netizen Hui Min took to Facebook to share a 4-minute food documentary and it had opened many netizens' eyes big. Racking with over 7,000 shares in just four days, the video introduced an eatery place that sold barbequed pig eyes!
Located at Guanxi, China, a patron of the humble restaurant described the experience of eating pig eyes as "terrifying, exhilarating but there's no stopping the curious tongue."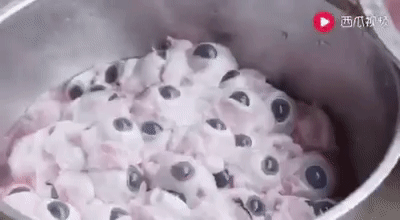 The show explained that the eyes were removed from the pigs along with the nerves which the meat and fats around them would be retained. After washing in a pail, three eyes would then be put on a piece of a wooden skewer for grilling over the burning charcoal.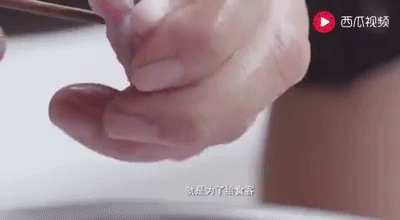 "You wouldn't be able to enjoy the hot eyes if you eat it hurriedly," the narrator unraveled.
"The hot juices in the eye could easily hurt the inside of your mouth."
To enjoy the delicacy at its best is to let it sit for 10 minutes before consuming. When it's cooled down, the only way of eating it is to take the eyeball in one mouthful. The pupil of the eye would burst inside your cavity and the "exhilarating factor" is 100 times higher than eating grilled beef, the show remarked.
After the explosion in your mouth, the fats around the eye would give you a great chew. It's said that you would be able to taste the crusty outer layer and feel the juices of the cornea.
"Only biting through one could you comprehend the enigmatic taste of the eye."
These are some of the comments of the patrons recorded by the show:
"When eating it (pig's eye) too hot, it would burn the person's mouth and destroy his or her experience. But if the person ate it cold, the taste wouldn't be able to be felt. When it's taken warm, you could only then taste the 'feeling of first love'," said an enthusiastic customer.
"My favourite thing about the dish is when it bursts inside my mouth," another customer added.
The restaurant was run by Miss Ping at Old Street, Three Wells of Youjiang District, Baise City. Miss Ping hailed the title Queen of Barbeque in the area. She served grilled pig's intestines as well.
You can watch the full video on the next page.