Partying has reached a new height. In fact, it's 6,000 feet above sea level in the clouds. 
Genting Highland has officially opened the long-awaited Zouk club and it's called Empire! There's no better place to blow off your steam other than one of the coolest places in Malaysia. The best part of partying in Genting is that you can just crash in the hotel once you are hammered. There's no need for you to worry about your transport home.
Last December, Resorts World Genting's HIGH Life magazine announced that Zouk would be opened in the highland resort in 2018. Since then, it has gotten us waiting for a full year until last Wednesday when it finally opened its door to the world.
FeedMe Malaysia was invited to their grand opening last Saturday (Nov 23), and oh boy, did we have the time of our life? You bet we did. We had a breathtaking dizzying experience for a lifetime!
We have never seen a club so stunning, regardless of the lights are up or down. Spanning 5,000 square feet, you could see breathtaking funky European arts on all walls much like the popular fine art memes found on the Internet. And when the lights go down, you continue to gasp as the stage lights illuminate the club with rhythmic lasers and strobes designed by LEDs Control who have set the stages in many festivals in the world including Zouk Out Singapore.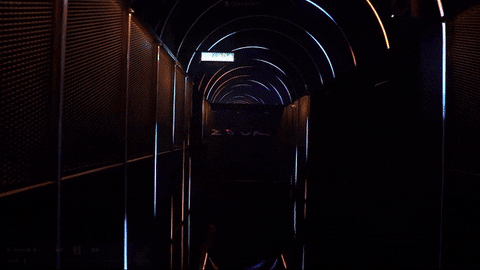 There's also a 20-feet long LED screen behind the DJ deck to set the mood with alluring VJ loop visuals. The deck houses DJs from all over the world including guest DJs from Zouk Singapore.
"We really invested a lot into giving audio and visual… lighting system, sound system that shock your senses all the way through.
"We are all about creating experiences at Zouk and we have made a system that can really impact every sense you have," Project Director of Zouk Genting Joseph Ryan told FeedMe Malaysia.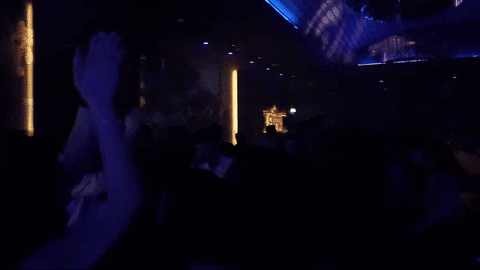 Empire is a hip-hop themed club and it spins songs from artistes like The Weekend, Jay-Z, Post Molone, or basically anything you would rock your head on and put your hands up in the air unwittingly. It's open for revelling every night from 11pm to 3am to keep the night young for all Genting visitors.
Why make it a Hip Hop-themed playhouse, we asked. Ryan said Zouk Singapore tasted a lot of success in playing Hip Hop music in The Capital Room every Thursday night and had seen huge tractions. He said Empire will bring all aspect of Hip Hop to the scene and we are guessing it would be darn appropriate for fellow clubbers to walk up to the club draped in a leopard mink like Macklemore or like G-Dragon in a big jacket with a chain hung on his neck.
"With the introduction of Zouk, it is our hope to expand its market segment, enhance and diversify the lifestyle experiences in the resort.
"Zouk has always been loved for being a multi-concept complex and we are looking to create that experience to the guests at Resorts World Genting," said Andrew Li, the executive director and CEO of Zouk Group.
"We're looking to redefine the clubbing experience yet again and I believe we've achieved that at Empire by Zouk."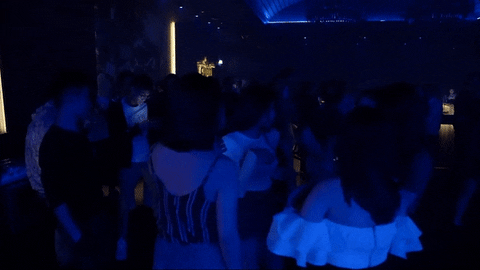 For those who are thinking to throw a baller party, there's no better place than Empire. You can throw a blowout private party for up to 500 people in 20 tables.
To usher in 2019, Zouk Genting will be opening the main club adjacent to Empire and the room's name is yet to be revealed. DJ Che Molley from Zouk Singapore will be performing that night with EDM, her own favourite mixes, and underground sounds of House and Techno. The New Year's Eve party entry fee is RM100, inclusive of one drink.
That's not all. Located along in the Zouk Atrium (Level G of SkyAvenue) is RedTail. It has a unique social gaming lounge decked out in eclectic art that is perfect as a pre-drinking spot with a huge variety of games such as Giant Beer Pong, Giant Jenga, fusball and even electronic games machines.
For those who love singing, RedTail also has six rooms of karaoke and you can sing your heart out adorned in fun mascots such as Steve the drum-playing gorilla, Eddy the saxophone-playing panda and Joe the break dancing flamingo.
The entire setting plays songs from Reggae, K-pop, EDM, Rock to the Classics. Not to mention the neon lights wall is definitely an Insta-worthy shot to post on your stories.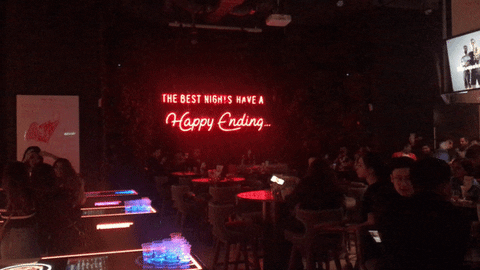 Watch our video coverage here:
Are you excited yet about its opening? Let us know in the comments below.